PURPOSEFUL PLAY WITH PROPS
Transform props from things students' grudingly use, to their favorite tools for unlocking their potential in poses. Revitalize your class planning process and go from feeling stuck with too many ideas—or worse, no ideas—to designing creative and purposeful classes efficiently.
UPCOMING EVENTS!
CLICK AN EVENT BELOW FOR MORE INFO AND REGISTRATION
**Teachers earn continuing education credits for Yoga Alliance.**
Resistance Band Innovations for Yoga
2-3 hour workshop
Help your students who struggle with challenging poses that require balance and strength to feel prepared and strong in their bodies so that they can practice these poses with ease.
In this workshop you'll learn how to…
Identify where students may have areas of weakness + incorporate resistance band sequences to fill in the gaps.

Use a single resistance band to help students build the strength they need to make advanced postures possible, such as balancing poses and binds.

Use a resistance band to build strength in parts of the body that are harder to target without added resistance - such as hip flexors, glutes, and the pulling muscles of the shoulder.

Mobilize the feet for better balance.

Use a resistance band to help your students better connect to their bodies and understand your cues, so they get the most out of every pose. 
At the end of the workshop, you'll feel like you worked and stretched muscles you didn't know you had. Teachers will gain tools to create stand out yoga sequences using a resistance band so they can help their students overcome strength, mobility, and stability challenges.
Yoga Block Redemption
2-3 hour workshop
Transform the yoga block from a prop you (or your students) grudgingly use, to a favorite tool for reducing pain, improving muscle engagement, and finding novelty and challenge in poses that previously felt uncomfortable or boring. 
In this workshop you'll learn how to use the block…
To improve flexibility and mobility without aggravating past injuries.

To create creative, purposeful, and straightforward cues and sequences that are informed by modern movement science concepts.

As tactile feedback to improve body awareness so you can find the best alignment for yourself (or your students) in the pose.

To spice up yoga sequences and experience poses in new ways.

To repattern movement to reduce pain.
At the end of the workshop, you'll have fully redeemed the creative potential of the lowly yoga block and will understand it as one of the most useful tools for helping yourself and your students practice with less pain and more skill.
Fun Salutes that Slide
2-3 hour workshop
Infuse challenge and creativity into your classes while helping your students build hip, shoulder, and core strength through active range of motion. 
In this workshop, you'll learn:
How to use a blanket for innovative and dynamic core strengthening movements that your students haven't seen before

A brand new take on sun salutations and flow based sequences using a blanket.

Prehab exercises for the hamstrings, hip flexors, and shoulders.

How to infuse sliding, weight-bearing movements into the class that target different muscle groups and mobilize joints in new ways.

How a blanket can bridge the gap between active and passive range of motion for less pain and fewer injuries.
At the end of the workshop, you'll have the tools to design unique variations of sun salutes and flows that challenge your students' brain and bodies in new ways.
Class Planning Makeover
2-3 hour workshop
Move beyond copying your teachers' sequences or spending hours pulling your hair out planning your classes. Instead, learn a 5-step creative process to organically and efficiently plan classes your students will love.
This workshop will synthesize what you've learned in the previous workshops to help you be able to:
Apply 5 simple class planning steps to design creative, purposeful classes that your students love.

Choose a movement theme for your class to take through from beginning to end. 

Keep your students safe by effectively layering exercises that warm up and prepare their nervous systems for the challenge ahead.

Craft creative transitions between poses that are fun, but also logical and make sense with the theme of your class.

Apply a creative formula to synthesizing what you already do in novel ways to make your classes brand new.
At the end of the workshop, you'll have a creative process you can trust to help you to design authentic classes true to your teaching style and philosophy without spending hours doing it.
UPCOMING EVENTS!
CLICK AN EVENT BELOW FOR MORE INFO AND REGISTRATION
**Teachers earn continuing education credits for Yoga Alliance.**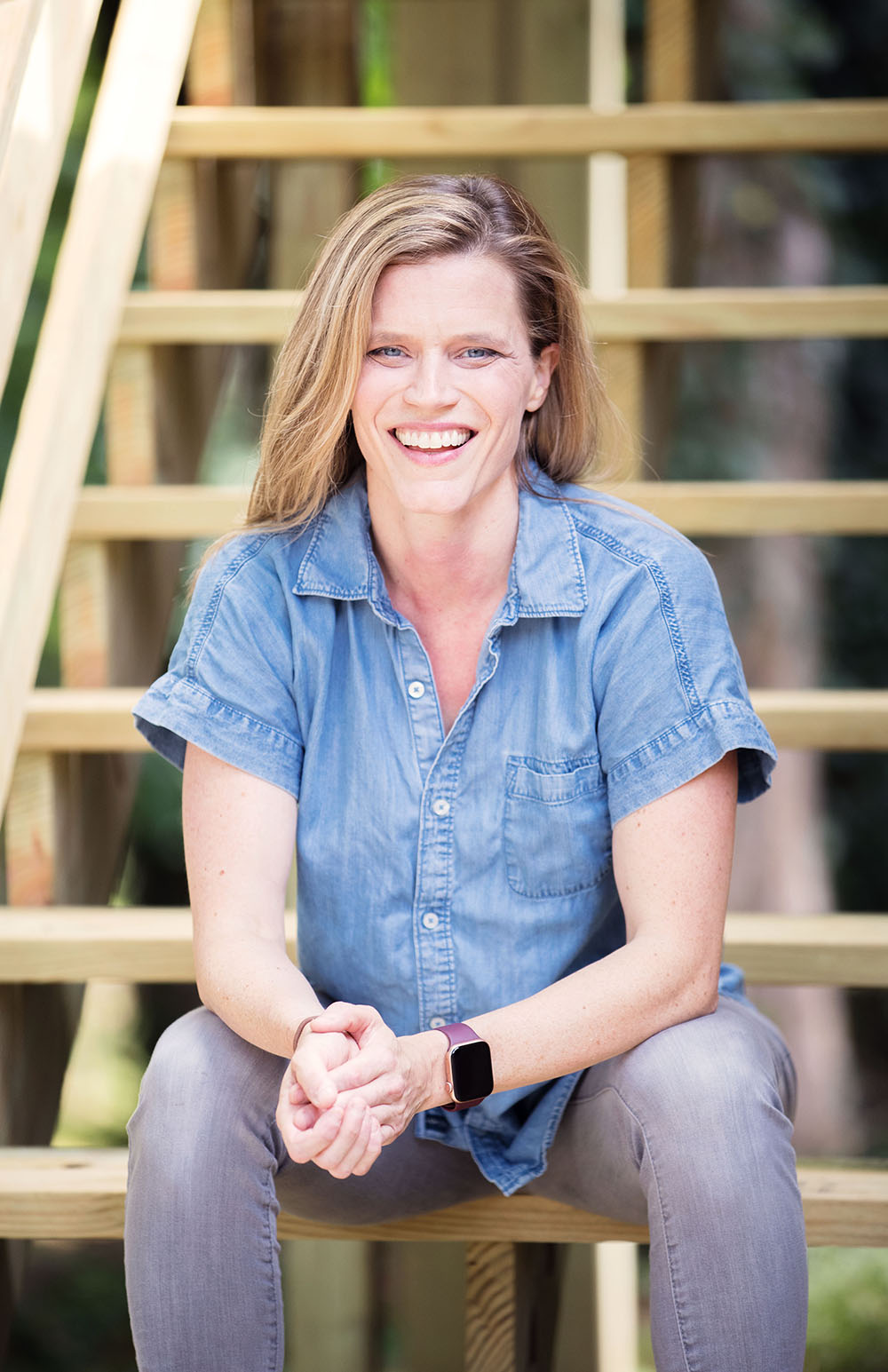 MEET LAUREL
Well hey there! I'm a CSCS, YACEP, E-RYT 500, international yoga educator, certified kettlebell specialist, strength coach and the creator of Yoga with Resistance Bands teacher training. I'm also a mom and a New York City transplant living in Huntsville, Alabama.
As a yoga teacher turned strength coach, I know what it's like to be trapped in dogma. Initially, it's satisfying, protective even, until it stops working and turns against you. I know that there's nothing worse than obsessing over the best way to keep your students "safe" only to feel bored, stuck, and in pain. It's difficult to realize what you're teaching isn't really serving your students, because the truth is, it's no longer serving you.
Now, I help teachers fall back in love with teaching (like I did) using the same tools and processes that helped me. Rather than prescribing a set of rules, I help you understand and integrate movement modalities, apply modern movement science concepts, harness your own creative potential through the classes and continuing education I offer.
You can find my articles online for Yoga Journal, Shut Up & Yoga, and the Tune Up Fitness blog, as well as my own personal blog. I also co-host the Movement Logic: Strong Opinions Loosely Held podcast.
When I'm not taking care of my daughter or teaching, you can find me on long walks in the forested foothills of the Appalachian mountains.