Yoga with Resistance Bands Teacher Training Weekend
Learn how to incorporate resistance bands into your classes for creative, effective sequences to help your students who struggle with pain, instability, and proprioceptive challenges.
UPCOMING EVENTS!
CLICK AN EVENT BELOW FOR MORE INFO AND REGISTRATION
**Teachers get 12 HOURS OF CONTINUING EDUCATION for Yoga Alliance.**
You need more teaching tools:
You're invested in giving your students the best information possible, but you recognize that the teaching tools you have aren't enough to solve certain problems that they come to you with in class.
It's not your fault. Bodies are complicated and many of our students' challenges don't have simple answers.
For example…
What do you do when someone has a sore shoulder or mentions a chronic SI joint issue?
How can you serve your hypermobile students who have no sense of the end range of their elbows or knees no matter how many times you cue not to lock out?
How the heck do you introduce effective pulling movements into class when your only options for props are a blanket and a yoga block?
While you can't solve all your students' problems in a single class—nor should you feel obligated to—there is one prop that isn't as commonly utilized in a yoga class, BUT works beautifully for helping with all of these challenges—resistance bands!
For students to "get" it, it's not enough to see a pose or hear a cue. They need to feel it.
Resistance bands help you do this without having to apply hands on touch or as many individual cues.
Unique benefits of using resistance bands in your classes:
Their feedback helps your students feel muscular engagement and effort in the right places.
They stimulate pulling muscles effectively. Trying to stimulate the pulling muscles with bodyweight alone in a yoga class is…hard. Using resistance bands to pull against makes a lot more sense than pulling on your big toes. 😉
Bands can add challenge to poses that feel easy for your students AND make poses they struggle with more accessible.
Are you ready to:
Help students build strength, load tolerance, and reduce pain through exposure to the novel loads bands provide
Target major muscle groups traditional asana can't target, like pulling muscles of the shoulders.
Help your students overcome movement and alignment challenges with solution-oriented touch and tension interventions using resistance bands
Couple banded strategies with skillful verbal cues so students have multiple ways to understand a movement through the combined auditory and tactile teamwork of verbal cues and bands.
Make challenging poses more accessible using bands to offload bodyweight
Learn how elastic resistance fits into the wider world of resistance training.
This is exactly what you get when you enroll in the Yoga with Resistance Bands Teacher Training.
JOIN THE LIVE AND ONLINE HYBRID TRAINING
This online and in-person hybrid training can be taken live and you'll have access to all recordings of the training content for one year after the training ends. Upon receipt of payment (no earlier than one month prior to training start) you will gain access to 40 banded poses/movements that are organized according to common problems they solve for students with an array of challenges.
You'll also gain access to 5 BONUS 40 minute classes that emphasize the utility of a specific banded strategy in the context of a targeted yoga sequence. All content, including recordings of the live training sessions, are yours to keep and review for one year after the training ends.
My expertise is backed by:
My 15 years of experience teaching yoga
My 10 years of experience training teachers
My 5 years of experience teaching yoga with resistance bands and presenting courses on this topic for my Virtual Studio and Yoga Journal
My knowledge and experience with a variety of resistance training techniques as Certified Strength and Conditioning Specialist (CSCS) and kettlebell specialist.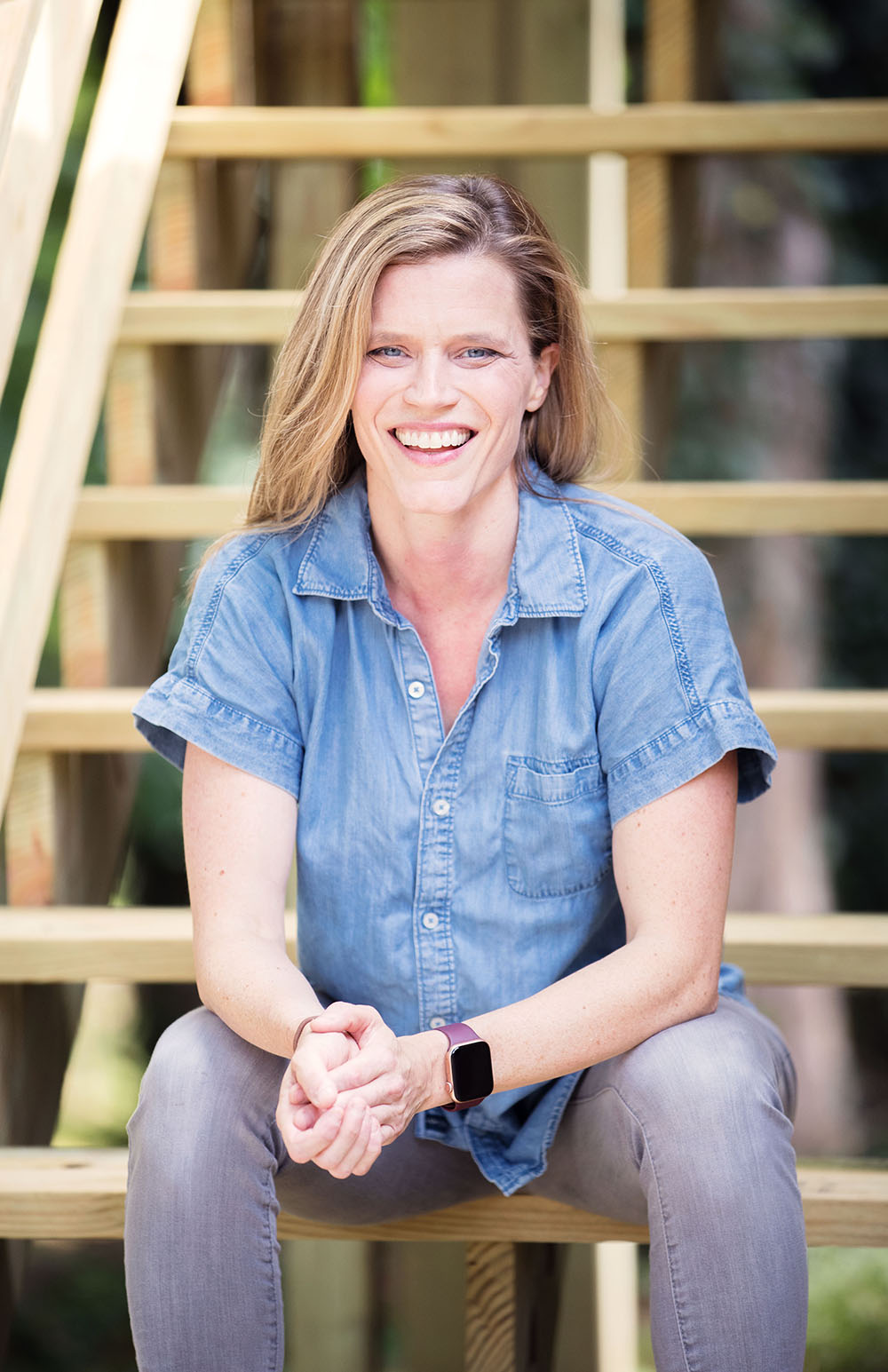 But what if you tried using bands in your classes and it didn't go well?
…maybe your students got frustrated after getting tangled up in the bands.
…maybe it killed the flow of your class.
…maybe the bands exercises just felt "random" among the rest of the sequences that you normally teach.
These challenges with bands are common. However, with the right sequences, band arrangements, and knowledge around how to integrate them into your classes, bands can go from a one off prop to the thing that your students beg you to include into all of your classes.
Wondering how to do this?
The Yoga with Resistance Bands Teacher Training includes all of the tools and education you need to use bands effectively and seamlessly in your classes.
What's included in the training:
VIDEO CATALOG
A video catalog of 40 banded poses and exercises that solve specific problems, including how to effectively engage and pull with the hamstrings, back, shoulders…and more.
PDF MANUAL
An extensive PDF manual of the poses and sequences covered in the training. It's easy to reference as needed in the future as you train new populations.
SEQUENCE EXAMPLES
5 pre-recorded video sequences that model simple, effective application of resistance bands in a short class. They will help you get started and become confident!
RECORDED TRAINING
Recordings of all of the live training content—4 3 hour sessions—so you can go back and review everything once the course is over.
DOWNLOAD THIS BAND GUIDE
Thinking about joining me and exploring new ways to teach? Download this band guide to learn what bands you need for the training.
PURCHASE LINKS
Downloadable guide with purchase links and visuals for what bands you'll use in the training. More instruction around specific cutting and tying is included in training content upon purchase.
You'll also receive:
At the end of the training, all attendees - both live and online - will receive a copy of the recordings, so you can go back and review the content to implement it into your teaching.
Can't make it live? No worries. You will get access to the on demand and live recording for 1 year after the training ends. The PDFs are yours to download and keep forever.
Please note that bands may or may not be provided depending on the hosting location. Check the events calandar to learn more.
Teachers get 12 HOURS OF CONTINUING EDUCATION for Yoga Alliance.
How the training is structured:
Prior to the training, you'll get access to all of the on demand content, so you can review it at your leisure before the training starts.
The weekend of the training, we'll meet virtual or in person for four 3 hour sessions. Click on each training location for specifics on times, location, and cost.
SESSION 1 |
Getting to know your bands:
Learn how to tie the bands, band safety considerations, and band arrangements. You'll also get an overview of how bands help with strength, pain, proprioception, hypermobility, motor control, and variability within the yoga practice.
SESSION 2 | Streamlining your sequencing with resistance bands:
Streamlining your sequencing with resistance bands: Learn how to incorporate bands into your sequences, so your students get the benefits of bands without the frustration of class constantly starting and stopping. 
SESSION 3 | Effective cueing strategies:
Explore how to verbally cue in a way that simplifies the band arrangement and accompanying movement task while complimenting and enhancing the effect of the bands for students.
SESSION 4 | Purposeful application of bands:
Understand how to identify a variety of student challenges within the yoga practice and effectively and creatively apply band techniques to help them overcome these challenges.
UPCOMING EVENTS!
CLICK AN EVENT BELOW FOR MORE INFO AND REGISTRATION
**Teachers get 12 HOURS OF CONTINUING EDUCATION for Yoga Alliance.**