Build strength and resiliency anywhere in the world.
Attend all live classes and get access to 120+ classes on demand, including all class replays.
kettlebells

resistance bands

strength program

strength physiology con. ed.

self-massage

yoga
AS SEEN IN: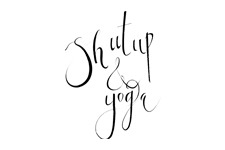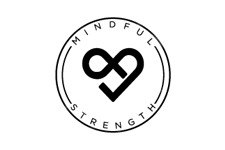 Get the best of

strength

and yoga all in one place.
KETTLEBELL CLASSES
Learn the building blocks of kettlebell swings and lifts, and how to combine movements together into kettlebell flows. Practice moving with power and precision. Build whole body strength and cardiovascular conditioning. All you need is one kettlebell!
STRENGTH TRAINING PROGRAMS
Embark on 4 and 8-week strength programs customized to your equipment and experience. Attend live sessions for individual feedback on technique. Includes link to track your workouts.
NEW!

PREPARE TO PULL UP
4-Week, Pull Up Specific Strength-Training Program for Beginners
In Prepare to Pull Up, we'll center pull up specific strength but with a whole body approach. You'll pull and push, and you'll work both your upper and lower body, all in a way that will prepare your strength to be able to do a pull up.
This short, 4-week program is perfect for brand new beginners to pull ups, although exercises will all be completely scalable for any level of strength and experience. So if you have never trained for a pull up, cannot do a single pull up, or can do 10 pull ups, this program will have something to offer you.
YOGA WITH RESISTANCE BANDS
Resistance bands can be invaluable tools that challenge your body and mind in new ways and keep them strong and agile. Each class explores a theme or peak pose using resistance bands.
CREATIVE YOGA CLASS SERIES
Themed class series that combine novel prop use, bands, and balls. Experience highly innovative sequences and explode your ideas for your own classes. Popular series include: One Prop Many Possibilities, Balls & Bands Mobility, Pelvic Floor Explore, Balls & Bands Primal Movement.
HANDSTAND & WHEEL "PROP"ORTUNITIES
Mini-workshop series to explore systematic, process-focused preparation for the physical demands of handstand and wheel pose. These workshops combine progressive drill and skill work with the creative and effective use of props and equipment (like resistance bands, a dowel, a chair, and a bolsters.)
CLASSES FOR YOUR SORE SPOTS
You'll find classes targeted toward alleviating discomfort in your hips, SI joints, low back, pelvic floor, hip flexors, neck, feet, jaw, wrists, and knees to name a few. Get into your body in new, feel good ways and feel better in your body more of the time.
YOGA FLOW & GENTLE YOGA
Move dynamically and fluidly with minimal props. Each targeted class thoroughly and efficiently builds toward a peak in a playful and progressive sequence. Class intensity ranges from gentle to intermediate.
SELF-MASSAGE & RESTORATIVE MOVEMENT
Gather your therapy balls for self-massage and your props for restorative and breath work. Down-regulate your over-stimulated nervous system, rest and recover.
CURRENT LIVE CLASS SCHEDULE:
2 classes on Tuesdays & 2 classes on Thursdays, Sep 21st - Nov 11th
Prepare to Pull Up
Tuesdays
10-10:45a EST
Yoga with Bands
Tuesdays
4p-4:45p EST
Prepare to Pull Up
Thursdays
10-10:45a EST
Kettlebell Gym
Thursdays
4p-4:45p EST
Membership includes access to
STRENGTH SCIENCE 101
A continuing education course for teachers and body science nerds!
STRENGTH SCIENCE 101: Strength Physiology Course
Learn the neuromuscular system's role in strength, how muscle activation works, the difference between hypertrophy and strength, muscle physiology, the role tendons and fascia play in strength, and much more.
WHAT YOU GET WHEN YOU JOIN:
UNLIMITED LIVE ZOOM CLASSES
Accountability and feedback
Between 2-4 live classes offered weekly
ON-DEMAND CLASS LIBRARY & CONTINUING ED
Hi-def, edited recordings of all live classes
150+ classes, majority under 45 minutes long with refined filter search for type, length, body region, challenge level, equipment
Strength Science 101: Strength Physiology course
Monthly group coaching with access to recordings of each session
Access to private social media page and ongoing Q&A/mentorship with Laurel
Want to research a bit more before you commit?
Browse 150+ classes and cont. ed courses in the Virtual Studio
WHAT OTHERS ARE SAYING:
I absolutely love Laurel's Yoga with Bands online classes! Every class incorporates new "wake up" activations for different areas of the body and her logical sequences make every class feel like an adventure!

-Trina Altman

---

I am loving your Sweet and Simple Strength workouts and did the B2 version today. Incorporating these tempo-based and repetitive movement sequences into my week is doing wonders for my nervous system. I finished today and thought, "I feel more put together"—in my physical body and in my mind! It's an odd phrase but I think you know what I mean. Yay for a varied movement diet!

-Jennifer Kurdyla

---

Just wanted to share how happy I still am with your online studio. I will turn 54 in April. For the first time in my life I am aware of how my body feels as it moves. All thanks to your razor-sharp instruction. There is a whole new world to discover.

- Karin
MEET LAUREL
Laurel Beversdorf, YACEP, E-RYT 500, is an international yoga educator, certified kettlebell specialist, the creator of Yoga with Resistance Bands classes and trainings, Resistance Bands 101 with Yoga Journal, and Body of Knowledge anatomy and biomechanics workshops. Laurel co-creates movement therapy tutorials with physical therapists and Pilates teachers for Movement Logic. She also hosts kettlebell and yoga classes weekly in her virtual studio and has presented trainings and workshops at locations like Kripalu, YogaWorks, and studios all over the world. Her classes blend strength training, rehabilitation practices, self-massage, and yoga. Laurel has written for Yoga Journal, Shut Up & Yoga, and the Tune Up Fitness blog. A Wisconsin native, she lives in NYC with her husband, daughter, and two cats.
PRAISE FOR LAUREL'S VIRTUAL STUDIO:
Thank you for putting energy and research into delivering key information about the topic of strength in Strength Science 101. You did this so clearly. I found your lectures quite engaging and accessible. The photos and analogies were helpful. Additionally, the video increments were helpful to parse listening time. After this course, I feel like I have a much deeper understanding as to how strength occurs and why you teach us specific strategies. I also feel more motivated to lift heavier weights."

-Tanya L.

---

I just wanted to say how much I am enjoying Kettlebell Gym. I had done a couple of kettlebell classes (Russian kettlebells). I enjoyed them, but I didn't realize how much more fun kettlebells could be. I love how many different movements and planes of motion you integrate. And I really appreciate the atmosphere you create. One of sharing (rather than imparting) knowledge. I am learning a lot and look forward to the next sessions.

-Valentina Marconi

---

Hi Laurel! I just took your kettlebell class and it was amazing. First timer, always afraid to touch them at the gym but not anymore. Your passion for movement and teaching is contagious and I loved every minute of class. I'm excited to participate and learn so much more. Thank you!

-Ciara
CANCELLATION POLICY
After sign up, you gain instant access to all content in the Virtual Studio on www.laurelbeversdorf.com. There is no obligation to commit beyond the membership you paid for. To cancel future charges, login to your account and cancel with one click in Membership Account under My Membership. You will retain access to all live and on-demand content for the remainder of your billing cycle and you will not be charged again when the current billing cycle ends. If you have trouble cancelling, email me at [email protected] and I will be happy to help.
There are no refunds for memberships. However, I understand that life happens sometimes. If you experience an extreme life event, such as injury or illness, that makes it so that you cannot continue with any of the physical activity available in the Virtual Studio, reach out to me at [email protected] to discuss options for pausing or extensions.
Finally, in the event of some weird communication breakdown (tech is terrible sometimes) if you need to reach me and are still not able to, connect directly with my webmaster [email protected] and she will be happy to help.