Build strength and resiliency anywhere in the world.
Attend all live classes and get access to 110+ classes on demand, including all class replays.
kettlebells

resistance bands

strength program

self-massage

yoga
AS SEEN IN: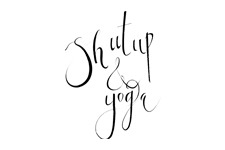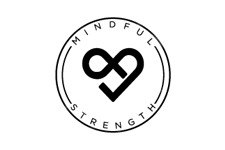 DO YOU?
…know you need strength, but the way it's taught is too aggressive for your nervous system.
...want to build strength and need accountability, but hate the gym.
...think shame-based cueing, all-or-none thinking, and the glorification of extreme behavior rampant in fitness is ineffectual and off-putting.
…need more than one type of movement modality to find balance and fight boredom.
I've been where you've been. This will make the process simple, fun, creative, and embodied.
Get the best of strength and yoga all in one place.
KETTLEBELL GYM
For beginners to avid kettlebellers—learn the building blocks of the swings, and lifts, and then learn to put them together to flow with power and precision. Build whole body strength and cardiovascular conditioning. Expect demos and customizations and plenty of individual feedback and coaching. It is highly recommended that you have at least one kettlebell that you can press overhead 8X to take class.
YOGA WITH BANDS
Resistance bands can be invaluable tools that challenge your body and mind in new ways and keep them strong and agile. Each class explores a theme or peak pose using resistance bands.
KETTLEBELL BUILDING BLOCKS
Hone the 6 basic building blocks of kettlebell technique in 4 workshops. Learn to swing, squat, clean, press & snatch a kettlebell with skill. Learn the Turkish get up.
YOGA FLOW
Move dynamically and fluidly with minimal props. Each targeted class thoroughly and efficiently builds toward a peak in a playful and progressive sequence.
YOGA BLEND
Mini-workshops that dig deep into a theme. Use props in innovative ways. A few highly popular series include Balls & Bands Mobility and Balls & Bands Flow.
ONE PROP, MANY POSSIBILITIES
Limiting practice to just one prop can feel limitless. How many ways can a single source of input wake up your body in a targeted, logical sequence? You'd be amazed! These mini-workshops explore all the ways a single block, blanket, floor, wall, chair, bolster, weight, and belt can explode the practice repertoire with creativity.
SELF-MASSAGE & RESTORATIVE MOVEMENT
Grab a high bounce rubber ball or tennis ball for self-massage. Gather your props for restorative and breath work. Down-regulate your over-stimulated nervous system. Enhance your range of motion, rest and recover.
IN-DEPTH TUTORIALS
The best workouts involve deep learning. Get the nitty gritty answers to your questions on things like equipment, program design, and lifting technique. These tutorials inform and enhance your experience in classes like Yoga with Bands, Kettlebell Gym, and Sweet & Simple Strength.
New!
SWEET & SIMPLE STRENGTH
8-Week Strength Program
Rather than random workouts, embark on an 8-week progressive program that is customized to your circumstances, equipment and experience.
Attend live sessions for individual feedback on technique.
Expect demos and customizations for kettlebells or dumbbells.
Receive the workout link to track your numbers in the Strong App (Google and iOS)
Coming soon!
STRENGTH SCIENCE 101
On-Demand Mini-Course, Cont. Ed. for Teachers
Get the theoretical backbone behind practical strength-training application. Learn essential strength science and how it informs your work in Sweet & Simple Strength, Kettlebell Gym, and other strength training you do.
Want to research a bit more before you commit?
Browse 110+ classes in the Virtual Studio
WHAT YOU GET WHEN YOU JOIN
UNLIMITED LIVE ZOOM CLASSES
Accountability and feedback in a community of movers.
Access to hi-definition, edited recordings of all live classes
Between 2-4 live classes offered weekly, types of classes vary each season
Note: Classes generally take place Tuesdays and Thursdays 12-2pm EDT. Most live classes are between 30-45 min.
Upcoming Live Class Schedule (starting Apr 6th, 2021)
TUESDAYS
Sweet & Simple Strength
strength training for beginners
8 week series runs Apr 6th - May 25
12-1p EDT
Yoga Flow (The Mellow Edition)
by special request
4 week series runs April 6 - 27th
1:30-2p EDT
One Prop, Many Possibilities Pt. 2
this extremely popular class series is back for round two
4 week series runs May 4 - 25th
1:15-2p EDT
THURSDAYS
Kettlebell Building Blocks
beginner series every other week for 8 weeks
4 workshops (April 8, 22 & May 6, 20)
12-1p EDT
Kettlebell Fluency in Flow
every other week for 8 weeks
4 classes (April 15, 29 & May 13, 27)
12-12:45p EDT
Yoga with Bands
back by popular demand
8 new classes April 8 - May 27th
1:30-2:00p EDT
**please note, Laurel will teach live classes a minimum of 32 weeks out of the year to account for her travel schedule.
ON-DEMAND LIBRARY
120+ classes with new classes uploaded each month
Over 85 classes are between 20-50 min. in length:

Yoga Flow
Kettlebells
Yoga with Bands
Sweet & Simple Strength
Self-Massage
Restorative Movement

Refined search capability. Filter for:

class type
class length
area of the body in focus - 30+ classes focus on unsung heroes—neck, wrists, feet/ankles, low back
level of challenge - cardio, strong, moderate, gentle, slow-paced, meditative
available equipment/props
special considerations - filters for classes that don't involve kneeling, putting weight on your wrists, that utilize minimal equipment, that incorporate flow, or that involve external load

Q&A community meet up each month on Zoom

Connect with Laurel from group coaching in a community of movers and movement teachers.
WHAT OTHERS ARE SAYING:
I absolutely love Laurel's Yoga with Bands online classes! Every class incorporates new "wake up" activations for different areas of the body and her logical sequences make every class feel like an adventure! -Trina Altman

---

I am loving your Sweet and Simple Strength workouts and did the B2 version today. Incorporating these tempo-based and repetitive movement sequences into my week is doing wonders for my nervous system. I finished today and thought, "I feel more put together"—in my physical body and in my mind! It's an odd phrase but I think you know what I mean. Yay for a varied movement diet! - Jennifer Kurdyla

---

Just wanted to share how happy I still am with your online studio. I will turn 54 in April. For the first time in my life I am aware of how my body feels as it moves. All thanks to your razor-sharp instruction. There is a whole new world to discover. - Karin
MEET LAUREL
Laurel Beversdorf, YACEP, E-RYT 500, is an international yoga educator, certified kettlebell specialist, the creator of Yoga with Resistance Bands classes and trainings, Resistance Bands 101 with Yoga Journal, and Body of Knowledge anatomy and biomechanics workshops. Laurel co-creates movement therapy tutorials with physical therapists and Pilates teachers for Movement Logic. She also hosts kettlebell and yoga classes weekly in her virtual studio and has presented trainings and workshops at locations like Kripalu, YogaWorks, and studios all over the world. Her classes blend strength training, rehabilitation practices, self-massage, and yoga. Laurel has written for Yoga Journal, Shut Up & Yoga, and the Tune Up Fitness blog. A Wisconsin native, she lives in NYC with her husband, daughter, and two cats.
PRAISE FOR LAUREL'S VIRTUAL STUDIO:
I just wanted to say how much I am enjoying Kettlebell Gym. I had done a couple of kettlebell classes (Russian kettlebells). I enjoyed them, but I didn't realize how much more fun kettlebells could be. I love how many different movements and planes of motion you integrate. And I really appreciate the atmosphere you create. One of sharing (rather than imparting) knowledge. I am learning a lot and look forward to the next sessions.

-Valentina Marconi

---

Hi Laurel! I just took your kettlebell class and it was amazing. First timer, always afraid to touch them at the gym but not anymore. Your passion for movement and teaching is contagious and I loved every minute of class. I'm excited to participate and learn so much more. Thank you!

-Ciara
CANCELLATION POLICY
After sign up, you gain instant access to all content in the Virtual Studio on www.laurelbeversdorf.com. There is no obligation to commit beyond the membership you paid for. To cancel future charges, login to your account and cancel with one click in Membership Account under My Membership. You will retain access to all live and on-demand content for the remainder of your billing cycle and you will not be charged again when the current billing cycle ends. If you have trouble cancelling, email me at [email protected] and I will be happy to help.
There are no refunds for memberships. However, I understand that life happens sometimes. If you experience an extreme life event, such as injury or illness, that makes it so that you cannot continue with any of the physical activity available in the Virtual Studio, reach out to me at [email protected] to discuss options for pausing or extensions.
Finally, in the event of some weird communication breakdown (tech is terrible sometimes) if you need to reach me and are still not able to, connect directly with my webmaster [email protected] and she will be happy to help.