On demand and livestream classes to help you build strength and resiliency anywhere in the world.
kettlebells

resistance bands

self-massage

yoga
AS SEEN IN: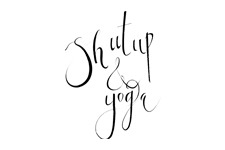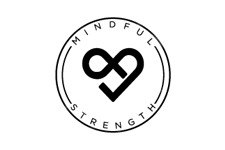 DOES THIS SOUND LIKE YOU?
You know you need strength, but you're not sure where to start and the way it's taught is too aggressive for your nervous system. Strength training is intriguing to you, but you're afraid you'll get hurt.
I've been where you've been. This will make the process simple, fun, creative, and embodied. Get the best of strength and yoga all in one place.
KETTLEBELL GYM LIVE, Thursdays 12-1:15pm EST
Kettlebell gym is infused with Laurel's lighthearted approach to fitness, years of movement education experience, and her thoughtful approach to teaching.
In Kettlebell Gym, you'll explore two circuits to get your heart rate up, practice moving with power and precision, and strengthen your grip, shoulders, and posterior chain in the process. Each class culminates in a multi-planar, multi-tempo kettlebell flow.
Expect demos and customizations for different skill levels as well as for if you are working with dumbbells instead of kettlebells.
All bodies and all levels are welcome!
YOGA BLEND LIVE, Tuesdays 12-1:15pm EST
class series (every 6 weeks!)
Each class in series will take you progressively deeper into a theme. Expect to use props like resistance bands, therapy balls and more to instill relaxed awareness and creatively target specific body regions for increased awareness, strength, and skill.
Each class feels similar to a group class, but with the backbone of a carefully crafted, longer-form curriculum for deeper learning.
YOGA WITH BANDS
Build strength and skill in your yoga practice!
Resistance bands are commonly associated with physical therapy and fitness programs—not so much yoga asana settings. But if you've been practicing poses and sequences for years, bands can be invaluable tools that challenge your body and mind in new ways and keep them strong and agile. Each class explores a theme or peak pose using resistance bands. All you need is a mini band and a 3-5ft long band.
SELF-MASSAGE SESSIONS
For your spine, shoulders, hips, and more! Grab a high bounce rubber ball, a tennis ball, or even a balled up sock for some feel-good self-massage for stiff and sore bits and down-regulate your over-stimulated nervous system.
These sequences are a wonderful treat to give yourself before or after class, or on your recovery days when you're not doing resistance training. All you need is 2 therapy balls about the size of a tennis ball, or just use tennis balls.
YOGA EXPRESS + KETTLEBELL EXPRESS
Not everyone has an hour or more for practice. That's why you will be able to choose from shorter yoga classes and kettlebell workouts that range from between 15-45 minutes. New classes and strength programs will be uploaded every month and added to your selection of classes to choose from!
IN-DEPTH TUTORIALS
The best workouts involve deep learning and integration. This means it's sometimes necessary to slow way down and focus on form. With In-Depth Tutorials, you can do just that. Each tutorial (between 2-15 minutes long) will help you dig into the nitty gritty technique details of different lifts and swings to carry forward with you into Kettlebell Gym and Kettlebell Express workouts (where these techniques will be further reinforced.)
WHAT YOU GET WHEN YOU JOIN
UNLIMITED LIVE CLASSES
Kettlebell Gym (Thursdays 12-1:15pm EST)
Yoga Blend classes (class series every 6 weeks on Tuesdays, 12-1:15pm EST)
**please note I will teach live classes a minimum of 32 weeks out of the year to account for my travel schedule.
ON-DEMAND LIBRARY
Currently over 65 classes with new classes uploaded each month
Edited recordings of all live Kettlebell Gym classes
Edited recordings of all Yoga Blend classes
Yoga with Bands classes
Yoga Express classes (15-45 min classes)
Kettlebell Express workouts (15-30 min workouts)
Self-Massage Sessions
In-Depth Tutorials
Q&A community meet up each month via Zoom!
WHAT OTHERS ARE SAYING:
I absolutely love Laurel's Yoga with Bands online classes! Every class incorporates new "wake up" activations for different areas of the body and her logical sequences make every class feel like an adventure! -Trina Altman

---

These banded yoga practices are exactly what I need to reel myself in and balance my bendiness with strength and resistance! -Stefanie Zito

---

Amazing how much stronger a little band can make you feel. Thanks for sharing your wonderful knowledge with all of us. I can't tell you enough how much I appreciate it. -Kathy Heimburger
MEET LAUREL
Laurel Beversdorf, YACEP, E-RYT 500, is an international yoga educator and kettlebell teacher, the creator of Yoga with Resistance Bands classes and trainings, Resistance Bands 101 with Yoga Journal, and Body of Knowledge anatomy and biomechanics workshops. Laurel co-creates movement therapy tutorials with physical therapists and Pilates teachers for Movement Logic. She also hosts kettlebell and yoga classes weekly in her virtual studio and has presented trainings and workshops at locations like Kripalu, YogaWorks, and studios all over the world. Her classes blend strength training, rehabilitation practices, self-massage, and yoga. Laurel has written for Yoga Journal, Shut Up & Yoga, and the Tune Up Fitness blog. A Wisconsin native, she lives in NYC with her husband, baby girl, and two cats.
PRAISE FOR LAUREL'S VIRTUAL STUDIO:
I absolutely love Laurel's Yoga with Bands online classes! Every class I just wanted to say how much I am enjoying the kettlebell gym. I had done a couple of kettlebell classes (Russian kettlebells). I enjoyed them, but I didn't realize how much more fun kettlebells could be. I love how many different movements and planes of motion you integrate. And I really appreciate the atmosphere you create. One of sharing (rather than imparting) knowledge. I am learning a lot and look forward to the next sessions.

-Valentina Marconi

---

Hi Laurel! I just took your kettlebell class and it was amazing. First timer, always afraid to touch them at the gym but not anymore. Your passion for movement and teaching is contagious and I loved every minute of class. I'm excited to participate and learn so much more. Thank you!

-Ciara